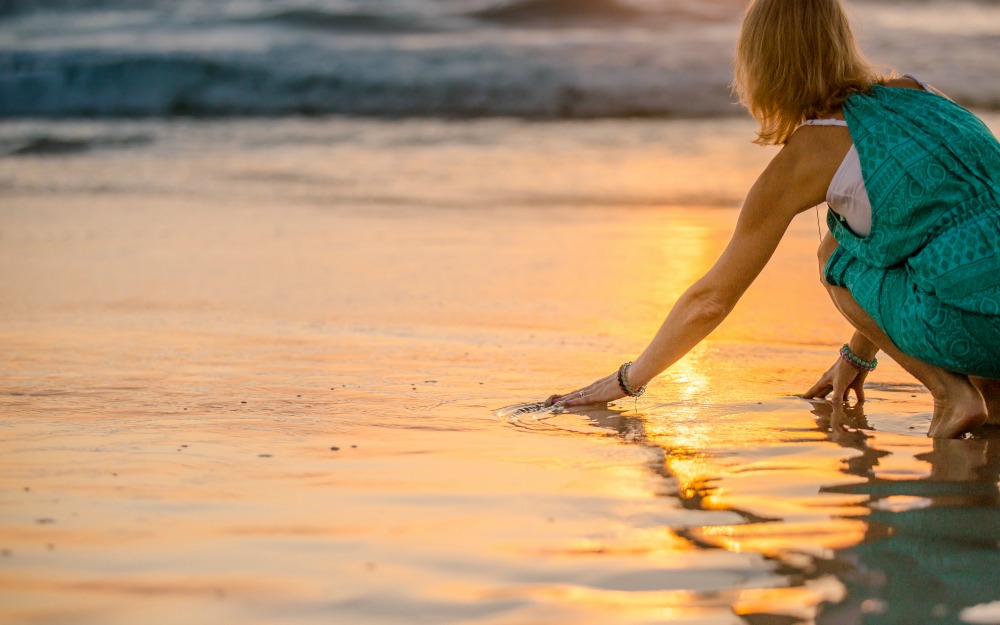 Water embodies the beauty of all life for it is the energy of water that creates and sustains us all.
A woman in the shadows moves into the Light her Heart opened wide awake to the signs…Karen Davie
Born under the sun sign of Leo I naturally encase a huge heart, a deep compassion for the world and every living thing in it.  I freely expand with inspirations and imaginations and carry a pressing drive to make things happen, to throw open the doors to possibility.
Yet through buried trauma and the challenges of my early life experiences I lost my way.  I repressed my natural gifts and sank back into a cocoon of protection and detachment.  Even though my Light was dimmed and at times a hefty depression clouded my world I always knew I was never alone.  I carried an unwavering faith of a predetermined destiny written in the stars.
With the courage of a Lioness and an honest enquiry into my life story I was able to connect with my trauma and release the old wounds in a conscious and empowering way.   I am forever grateful to my children for it is through the experience of birthing them I have been able to heal.  My journey has continually brought me home to the gentle ways of the sacred feminine and my true essence.
After piecing together the beautiful puzzle that is ME my longing has intensified to uncover a life expression that encompasses the whole of me, no longer just parts of me.  To catch hold of myself and to really understand what that means for me.  I have come to recognise that my natural design is to shine, to be colourful, expressive, intuitive, sensitive, creative, reflective and receptive.
Oceans of Wellness an expression of the many things close to my heart.
May we together infuse our outer lives with our highest ideals and imagine the future into being
©